2020 Attitudes and Perceptions: US
At least 54% of Americans are somewhat or very optimistic about their life for the rest of 2020, while 34% are pessimistic about life. Americans who expressed feelings of optimism cited financial stability as the main reason for this feeling, while pessimistic Americans reported concerns of finances and the economy. At least 8 in 10 Americans are stressed about the future of the country.
2020 Sentiment
2020 Sentiment by Demographic
Stress In America
State of the Country
2020 Attitudes and Perceptions: Europe
European consumers remain optimistic about their personal futures, but are more pessimistic about the outlook for their countries. Although confidence in national governments remains high, there is skepticism about the effectiveness of the current European Union, as well as concern about the ongoing threats posed by economic weakness and the coronavirus.
Optimism about the Future
Trust in National Government, Concern with Regional Government
Concern about the Economy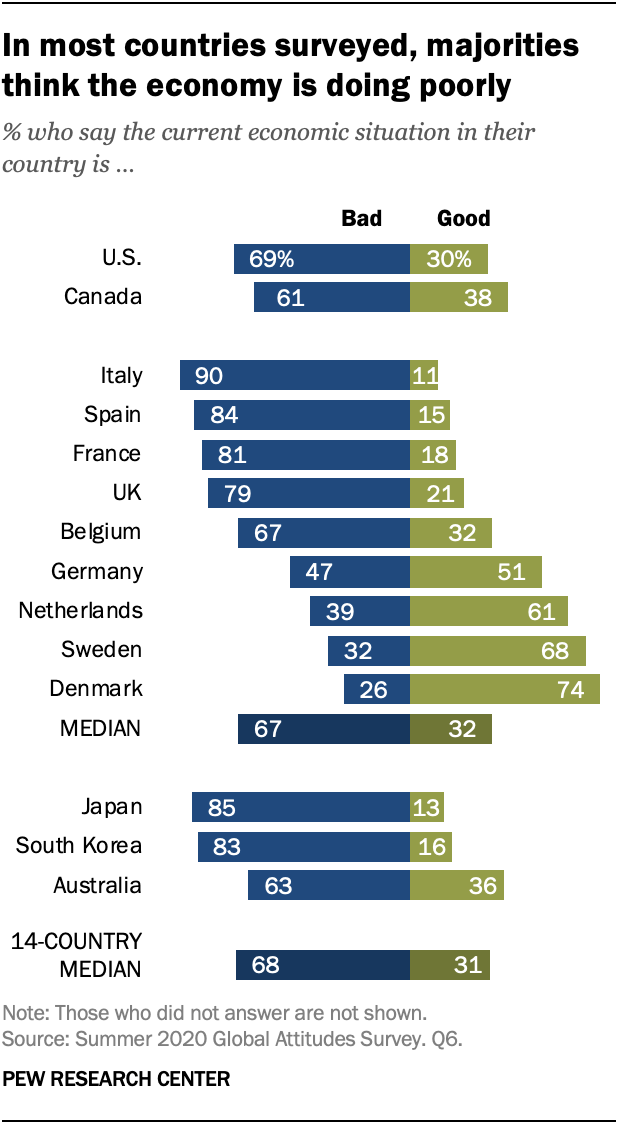 Concern about COVID-19
2020 Attitudes and Perceptions: Global
While most global citizens, including those in the United States, had neutral-to-high levels of trust in their central/federal government in the Spring of 2020, by the summer, only one-fifth of American adults trusted their federal government. However, most global citizens remain optimistic about the world's future due to better resource usage, improved communication and collaboration, alternative energy usage, robots and artificial intelligence, electronic automobiles, and swift and reliable connectivity. Furthermore, the top issues that people around the world list as threats that they are concerned about include global climate change, infectious diseases, terrorism, cyber attacks from foreign governments, nuclear weapons, global poverty, etc.
Trust in Government
Optimism About the Future
Concern About The State of Country/Region/World
Getting Past 2020