Black Americans are the most likely to hold multiple jobs (though both Black and White women tied with the highest rate when the data was divided by gender). More Black Americans live in non-urban areas, and the majority of Black Americans have had some college education. Most (80 percent) are Democrats, and most have a love of music (with nearly all listening to the radio on a weekly basis). Black people are more likely to care about their appearance and consider it to be an expression of status. Racism remains a top issue for Black Americans, but it is overshadowed by affordable housing and affordable healthcare. Iconic Black people who have made waves recently include Nikole Hannah-Jones, who started the 1619 Project (which now reaches 4,500 schools) and WNBA star Maya Moore (who helped to free a wrongfully imprisoned man). Black women made a significant stand in Washington, D.C. on behalf of Ilhan Omar and Muslims facing the increasing rise of Islamophobia. Full details can be found below.
Population Size and Spending Power
Demographics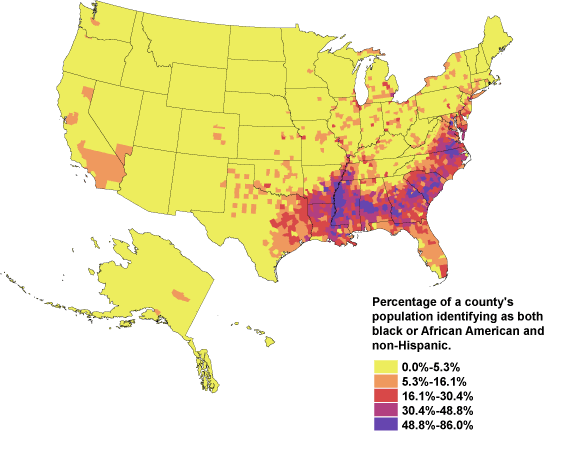 Psychographics
Status and ambitious drive: Black women are notably much more ambitious than White women and White men, with 80 percent of Black women aspiring for promotions (compared to 68 percent of White women and 75 percent of all men). 38 percent of Black women want to be a top executive (compared to 29 percent of White women).
Family: Black people have very strong family values stemming from the mid-20th century when it was common for Blacks to establish large, multi-generational households to better support themselves and their goals. While families are less likely to be as large now, family values continue to be of the highest importance to many Black Americans based on how it represents strength, solidarity, and security.
Attitudes: More Black Americans feel their lives have gotten worse financially over the past two years, with women feeling so at an even greater rate than men.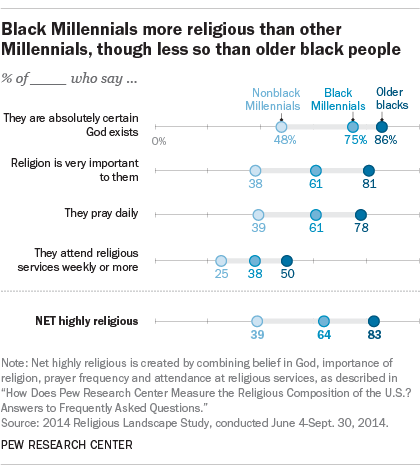 Key Issues
The biggest issue for Black Americans is affordable housing, with 68 percent saying that if housing was affordable it would benefit them "a great deal".
Reducing racism and lowering the cost of healthcare are immediately behind affordable housing as top concerns, with 67 percent of respondents saying it would help them "a great deal".
Racism has had more awareness and more expression in recent years, prompting its rise as a primary concern. The chart below illustrates this:
Nikole Hannah-Jones and the Start of the 1619 Project
Maya Moore Helps to Free Jonathan Irons From Wrongful Imprisonment
Black Women Rally to Protect Ilhan Omar and Muslims in D.C.
Beyonce
Regarded as the most powerful woman in music, Beyonce shared her troubled 2017 twin-pregnancy with the world in her 2019 Netflix documentary, Homecoming. The intimate portrayal showcased Beyonce's strength and her capability as an ambitious Black woman in returning to the stage after a rigorous post-pregnancy training schedule.
Beyonce proceeded to shock the world and thrill her fans (many of whom are Black) with her stunning Disney+ feature Black is King, released in 2020 amid the Black Lives Matter protests. The special answered previous complaints from some fans and showcased Black pride.
As @QueenJay2017 puts it: "Y'all said she was only showing Africans in huts. She gave y'all mansions! Y'all said the film wouldn't show in Africa. She released the film on a Major African Network for Free! Y'all said she was only showing Old Africa. She gave y'all Africa through Generations! #BlackIsKing"