The United Arab Emirates and the United Kingdom are examples of countries that have used innovative and non-traditional methods of storing, distributing, and administering the vaccination program of their country. Below are case studies indicating each country's vaccination campaign, their storage and distribution method, the process of administration, as well as the latest progress and update on their vaccination drive.
You may also be interested in these other high-level information reports;
United Arab Emirates (UAE)
UAE's Vaccination Campaign
Storage and Distribution Method
How Vaccination is Administered
Latest Progress (as of January 13, 2021)
United Kingdom (UK)
UK's Vaccination Campaign
The UK was the first Western country to authorize the use of the Pfizer/BioNTech Covid-19 vaccine.
To kick off its effort for the vaccination campaign, its first jab for the vaccination program, given to a 90-year-old woman, was administered while being watched around the world.
For the first phase of the vaccination program, it is targeting over 25 million people to be vaccinated, or 40% of its population.
Storage and Distribution Method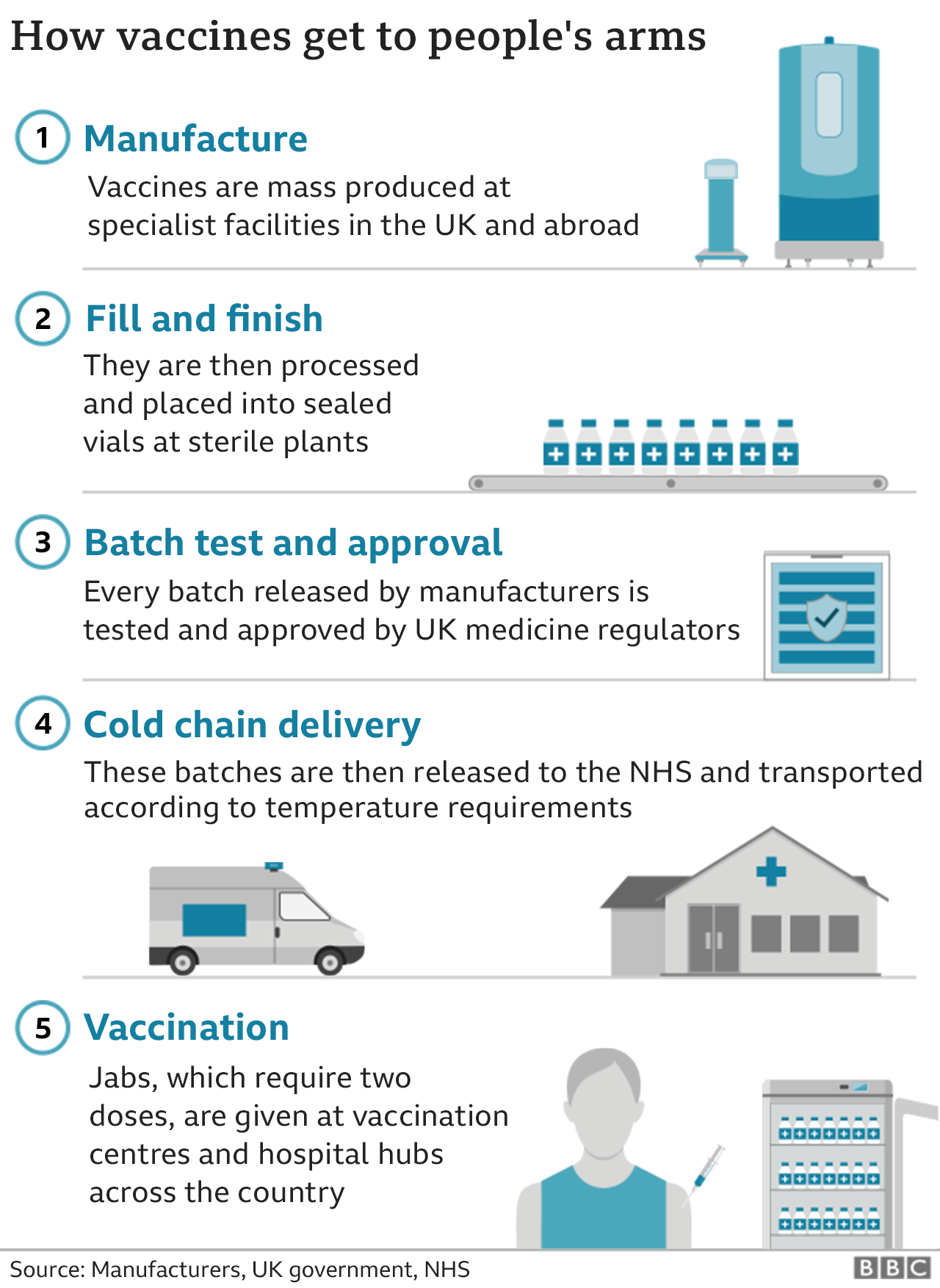 How Vaccination is Administered
Vaccine administration is initially done in around 50 hospitals that already have an ultra-cold storage system that can keep the vaccine's temperature stability.
UK's Joint Committee on Vaccination and Immunization came up to "nine priority groups". Residents in care homes and its workers, approximately 291,000, are the ones to receive the vaccine first.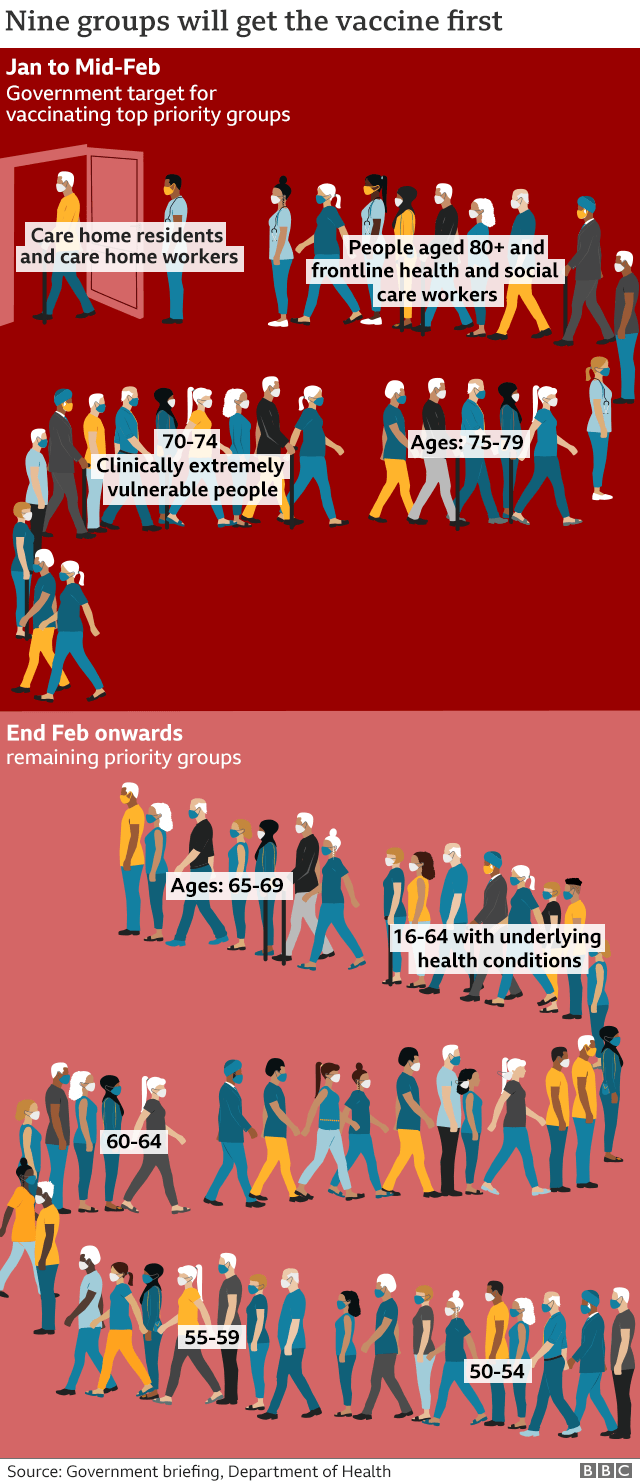 Latest Progress (as of January 12, 2021)