Below is a summary of key findings on financial services mapping of specifically three business lines: commercial banking, investment banking, and asset management. Detailed mapping may be found in the spreadsheet here. As there is no readily available information that maps out these financial services, information in the spreadsheet is triangulated from various sources and examples from major financial institutions. Please note that different financial institutions may structure their services differently and group services differently using different terms. Therefore, this report also includes a number of examples from real banks.
Financial Services Structure
COMMERCIAL BANKING
See the figures below for examples of business structures of JPMorgan Chase and Bank of America.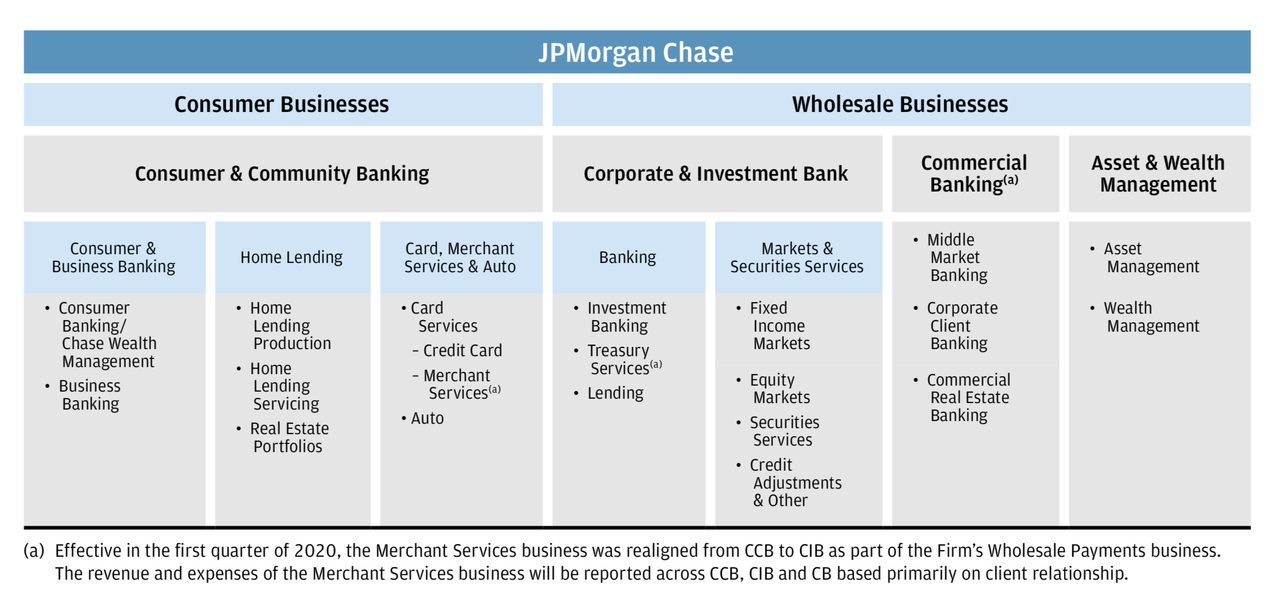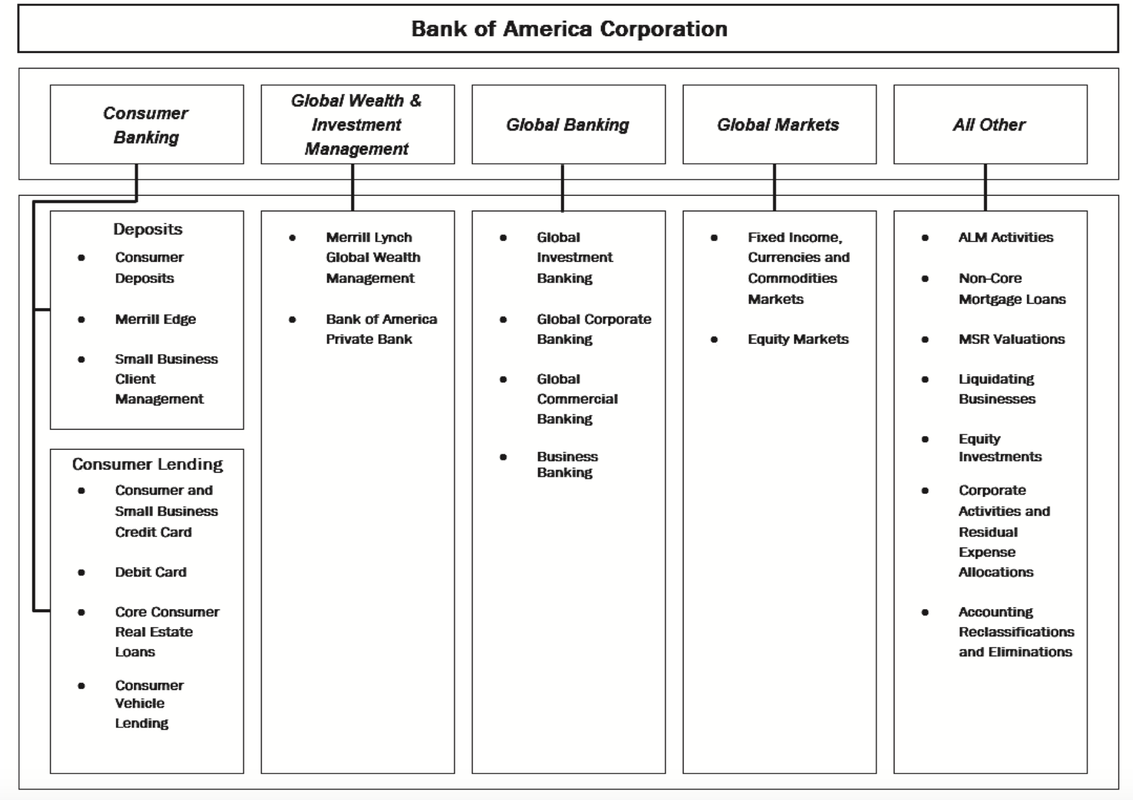 INVESTMENT BANKING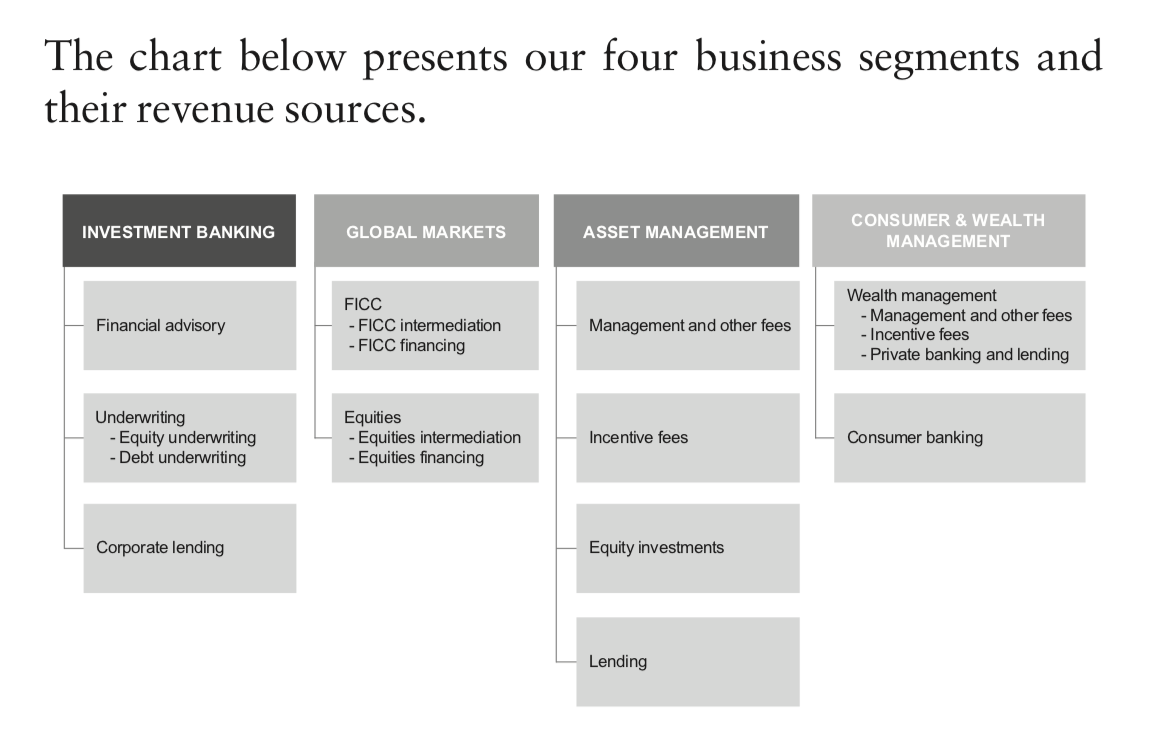 ASSET MANAGEMENT