Higher Education and Racial Justice – Pre-K to 12th Grade
Higher education programs focused on Black Americans in their pre-college years typically target high school students. Although there are plenty of programs available, they usually have a similar structure. Research suggests that projects developed by higher education institutions to address racial and economic issues are likely to focus on academic/personal enrichment, or fly-in and multicultural/diversity experiences.
1. Academic Enrichment Programs
Black students face many obstacles to achieve a postsecondary education. The disparity between Black students and other ethnic groups can be traced back to socio-economic differences, learning environments, cultural background, and the K-12 schools they attend.  
These students are more likely to attend K-12 schools that lack a college preparatory curriculum, which is considered "the most critical variable for helping students gain access to postsecondary education." They also face teachers' biases, lack of encouragement from the community, school, and parents, as well as fewer learning opportunities.
To address these issues, many higher education institutions have pre-college outreach programs in the form of academic extension programs, typically focused on counseling, academic, personal and social enrichment, and mentorship. An interesting aspect of these projects is that they are usually STEM initiatives.
2. The College Ambition Program — Michigan State
3. Black Issues Forum — Colorado State
Black Issues Forum is a free summer program for black high school students at Colorado State. The purpose of this program is to "provide students an opportunity to demonstrate their written and oral communication skills and to enhance their leadership potential."
Students can earn college credit for the course "Blacks in Higher Education," participate in peer-group discussions, work in the university library, interact with faculty, live in the university halls, earn scholarships, among other activities.
According to the university, students must be "finishing their junior year in high school with a cumulative GPA near 3.0 or higher in a college-prep curriculum." They are looking for candidates that have strong leadership skills.
4. MITES — MIT
Minority Introduction to Engineering and Science (MITES) is an MIT six-weeks free residential academic program aimed at minority students with strong academic backgrounds and STEM interest.
Students applying for the program must be US citizens, with a strong academic background, and from an underserved and underrepresented group. They must come from a family without any degrees in science and engineering, and preferably be the first member of their families to attend college. Additionally, the program requires applicants to attend schools with low college admittance rates.
 
5. "Fly-in" and Diversity Programs
6. Pioneer Prep —University of Denver
Pioneer Prep is a University of Denver program that aims to increase the campus' diversity and inclusiveness. It is a three-day program developed for Latin and black high school students to learn about college access and careers, and develop their "cultural identity."
Black students attend the Black and African American Pioneer Prep Leadership Institute Agenda, which includes group activities, cultural identity sessions, leadership sessions, hip-hop workshops, financial aid lessons, academic lessons, tours, and others.
Students are required to submit a high-school transcript, counselor recommendation, resume, and a second recommendation (optional) with their application. The university covers room, board, and activities costs, and students are only required to pay $65. Some students are also eligible for travel stipend.
  7. Hopkins Overnight Multicultural Experience (HOME) —John Hopkins
 HOME is an on-campus program that aims to connect minorities, including black high school students, to "people, organizations, and resources that unite our multicultural community."
Applicants are required to provide a high school transcript. Approved candidates stay overnight with a current Hopkins student for the duration of the program (3 days). The university provides travel assistance.
Activities include a diversity and inclusion workshop, discussion panels, dinners and events, and an open house tour.
 
Higher Education and Racial Justice – On-Campus
Two of the types of higher education institutions' initiatives that address racial and economic justice are Black student centers and mentorship programs for African-American students.
1. Black Student Centers
San Francisco State University
   
The San Francisco State University launched the Black Unity Center in 2017, responding to the demands of the San Francisco State Black Student Union to improve the campus climate for African-American students and provide them with more resources.
The center aims to preserve African-American intellectual traditions, promote Africana cultures, unify support services for Black students, empower African-American students through resources, as well as professional and educational opportunities, and connect diverse groups of students through campus-wide cultural programs.
A detailed study of the center's impact can be found here.
Berea College
Berea College, located in the Southern Appalachian region, was the first coeducational and interracial college in the country. The college's Black Cultural Center was established in 1983.
The center aims to support the recruitment, retention, and graduation of Black students through co-curricular programs, leadership development, interracial understanding opportunities, and academic excellence strategies, among others.
California State University-San Marcos
California State University-San Marcos established its Black Student Center in 2017.
The center's stated mission is "to promote the academic, cultural, social, and political consciousness of students of color by actively engaging in institutional partnerships that will result in the overall increase of student recruitment, active member participation, retention, and graduation rates."
Its activities include advocacy education and support services to foster an inclusive campus community, preserving Black traditions and challenging cultural stereotypes, educating on the role of Black heritage in the society, and assisting African-American students with their education and professional development.
2. Mentorship Programs
According to research by Penn State Division of Undergraduate Studies, mentorship programs for African-American students "have a direct and positive impact on students' ability to successfully navigate college life."
 Another research by the Florida State University concluded that mentorship programs for Black students support the transition into college, help in discovering the available resources, and allow them to learn to advocate for themselves. Also, African-American students who had mentors had a higher average GPA compared to their non-mentored peers.
As shown below, the programs that were identified during this research are mainly for first-year African-American students. In addition to offering academic assistance and comprehensive guidance during the transition to higher education, they aim to help students develop personal skills such as self-confidence and leadership skills.
University of California Davis

After racist incidents in 2010, the University of California Davis implemented a number of strategic initiatives, including the mentorship program for Black students.
The program was one of the actions funded by a $230,000 annual investment from the institution to combat hate and racism.
Wright State University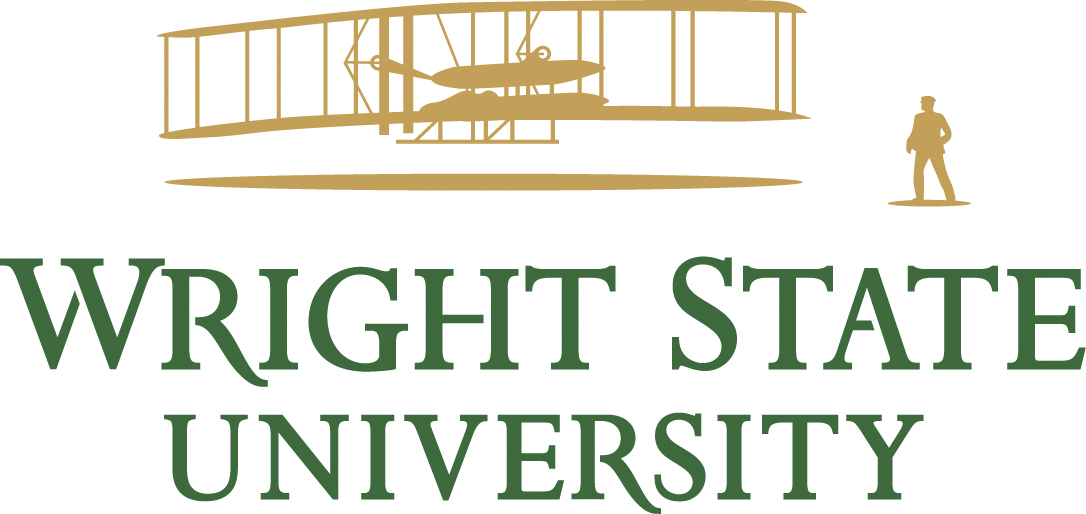 The Wright State University has the Ujima Mentorship Program, aimed at first-year African-American students.
The mentorees have the chance to work an on-campus job while meeting regularly with their mentor for personalized academic support, comprehensive guidance during the first academic year, help with building leadership skills and the connections network. They are also expected to participate in events organized by the Ujima staff at least twice a month.
The program is organized by the Bolinga Black Cultural Resource Center, a Black culture center that is a part of the university's diversity and inclusion department.
Robert Morris University
   
The Robert Morris University has the Up Next Mentorship Program for first-year African-American students.
The program connects first-year students with upper-class African-American students who share their interests. It lasts for two years.
The benefits of the program include participation in the pre-orientation camp, getting to know the resources for Black students, improving leadership skills and self-confidence, receiving comprehensive coaching (academic, career, and personal), and receiving SET credits, among others.
Higher Education and Racial Justice – Post-College
Research shows that there is a huge selection of organizations/groups/programs (associated with colleges) supporting post-college livelihoods and careers of Black Americans, and there is a smaller, yet still impressive, selection of organizations addressing racial and/or economic justice for this demographic. Notably, however, research did not identify any such groups that meet all identified criteria, though it is possible that some do exist (and could be found with further research). A sampling of groups meeting most of the criteria have been included below in the hopes that they will serve the client's purpose. These program types include lawful justice support groups, alumni networks/associations, and civil rights / social justice organizations. Logos for each of the programs described below can be found here.
1. Program Type: Lawful Justice Support Groups
Lawful justice support groups are those focused on creating a more just and equitable society for people of color, or for supporting people of color in law-related careers or those needing law-related support.
The University of San Francisco School of Law Racial Justice Clinic serves two purposes: first and foremost, the organizations "represents clients who have been affected by racial discrimination" in California; and second, law students from the university work with the San Francisco Public Defender's Office "to advance the office's campaign to eradicate California's bail system," to help overturn wrongful conviction cases, and to serve people of color getting legal assistance through the public defender's office.
The organization also holds law clinics on criminal and juvenile justice, immigration and deportation defenses, immigration policies, international human rights policies and cases, and internet and intellectual property justice.
2. Program Type: Alumni Networks / Associations
Alumni networks and associations specifically for people of color are focused on creating stronger economic opportunities for graduates of color through connections, internships, mentorships, and job opportunities through their corporate partners.
 Brandeis University, in Waltham, Massachusetts, is home to the Brandeis Alumni of Color Network which is a "self-selecting, opt-in community intended to serve as an affinity space for individuals from historically marginalized racial and ethnic groups, as well as their allies." The group provides graduates of color with career-based mentorship programs with alumni connections, as well as supporting the "goals of the University in our collective efforts to move towards a more equitable and just society."
The AOC Network hosts a variety of events, including regular Community Check-Ins, faculty-hosted events, networking events, and community support events. This group is focused on improving racial equity in careers, economics, and life for people of color once they've graduated from the university.
 HBCU Connect is not associated with one specific college, but with every historically black college and university within America. The online group offers a place for graduates of color from these universities to connect with other current students, alumni, and associated professionals. Although HBCU Connect is not specifically geared toward social or racial justice, it is focused on improving the college life of current students at HBCUs, and improving business and career outlooks for graduates, thus meeting the economic focus.
3. Program Type: Civil Rights & Social Justice Organizations
Civil rights and social justice programs are focused on educating the public and policymakers on race-related social justice issues, including those related to laws, corporate policies and actions, social policies and programs, and education initiatives.
The Civil Rights Project (Proyecto Derechos Civiles) was founded at Harvard University in 1996 and is currently housed at the University California Los Angeles Graduate School of Education & Information Studies. The organization's mission is to "help renew the civil rights movement by bridging the worlds of ideas and action, to be a preeminent source of intellectual capital within that movement, and to deepen the understanding of the issues that must be resolved to achieve racial and ethnic equity as society moves through the great transformation of the 21st century."
The Civil Rights Project conducts research into racial and ethnic justice and equity issues and solutions, holds events, and assists with creating legal and policy reform where systems have been found to include injustices toward people of color. They also offer a selection of community tools, legal tools, and research tools for others to use, as well as a selection of publications and reports on relevant topics. Although this group is not specifically focused on post-college career support of Black Americans, it meets all other criteria, including working toward better livelihoods for people of color overall.
The Boston College Lynch School of Education and Human Development is home to the Institute for the Study and Promotion of Race and Culture (ISPRC). The program's mission is to provide education and research backed in "psychological study and related psycho-educational interventions" to "foster national and international collaboration between educators, mental health providers, and scholars with interests in the psychological study of race, culture, and social policy."
The ISPRC is focused on producing information, research, teaching materials, and interventions "intended to promote the benefits of racial and ethnic cultural diversity and resolve related social problems." This organization does not specifically work to improve racial and/or economic justice issues, though it does serve toward improving the livelihoods (and lives) of people of color, not only at Boston College, but throughout the US.