Below is a summary of key findings on consumer values, how they are shifted as a result of the pandemic, and why brands show pay attention to these values to be successful. Overall, the younger generations tend to place more emphasis on values; however, over time older generations too are becoming more values-driven. The outbreak of COVID-19 has also played a role in shifting consumer values with more Americans are placing more value on family, friends and communities than their personal aspiration. As a result, studies have found that Americans are expecting corporations to do the same and evidently viewing those at the forefront of the pandemic response more favorably.
Key Statistics on Consumer Values
GENERATIONAL TRENDS IN CONUMER VALUES
As suggested in the initial research there is a clear trend that younger generations place more emphasis on values than their older counterparts when it comes to making purchasing decisions. This has been the case long before the outbreak of COVID-19. However, older generations too are becoming more values-driven. Below is a closer look at this generational trend.
According to data from 2017, nearly 7 in 10 American millennials "actively consider company values when making a purchase–compared with 52% of all US online adults." However, Forbes reports that older generations are increasingly sensitive to company values–and growing quickly so–with 2017 being a tipping point for Gen X consumers, a majority of whom "explicitly evaluated company values during a purchase." A similar trend is also seen among baby boomers (see Figure 1 for changes from 2015 to 2017).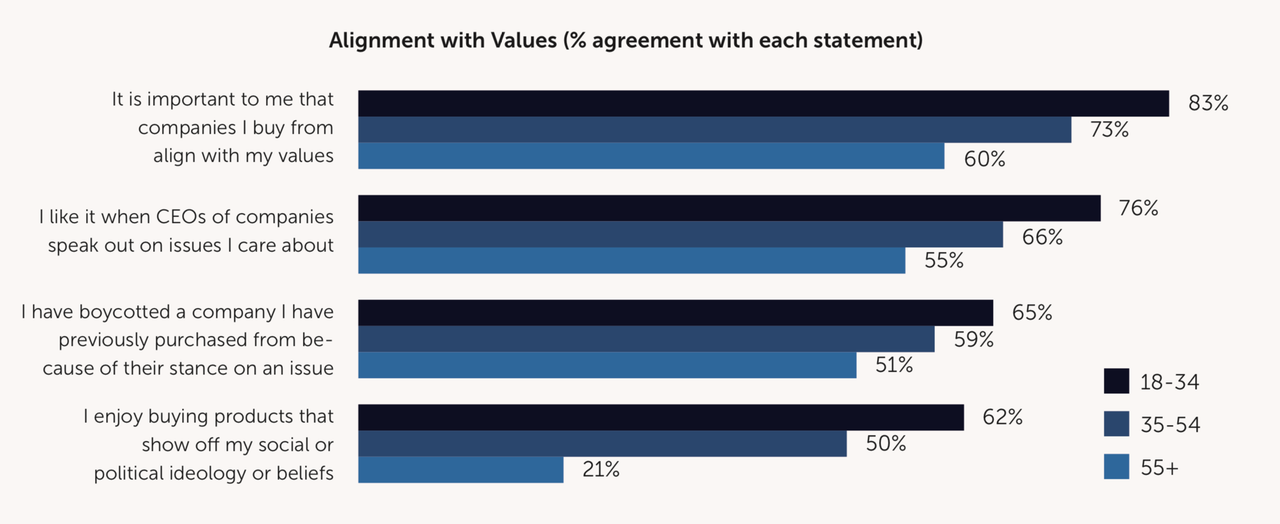 As Americans become lonelier, there is a trend across all generations in shifting towards online communities. The trend, however, is more apparent among younger generations, who value online community support. Interestingly, young generations believe that brands have a power to create communities.
In summary, U.S. consumers are divided by generation. Their background context influences their behaviors and ultimately their consumption (see Figure 3 for generational profiles). There is a shift across all generations towards values-based consumption, with the younger generations leading the way.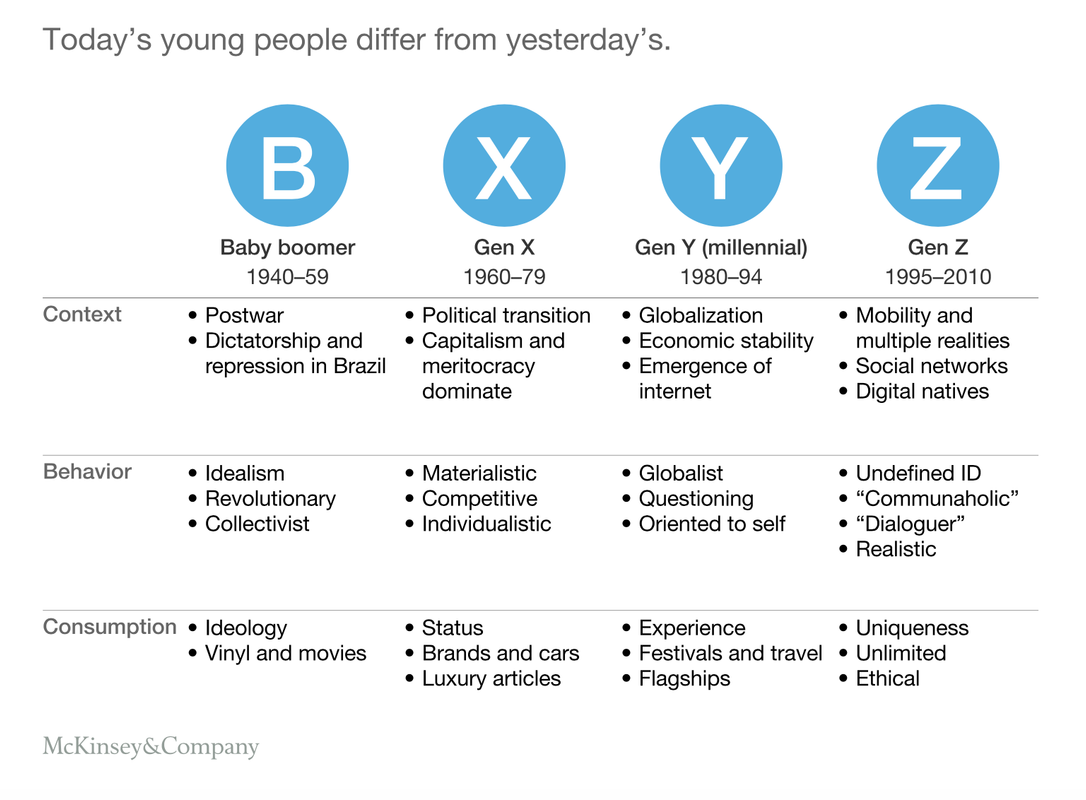 COVID-19 IMPACT ON CONSUMER VALUES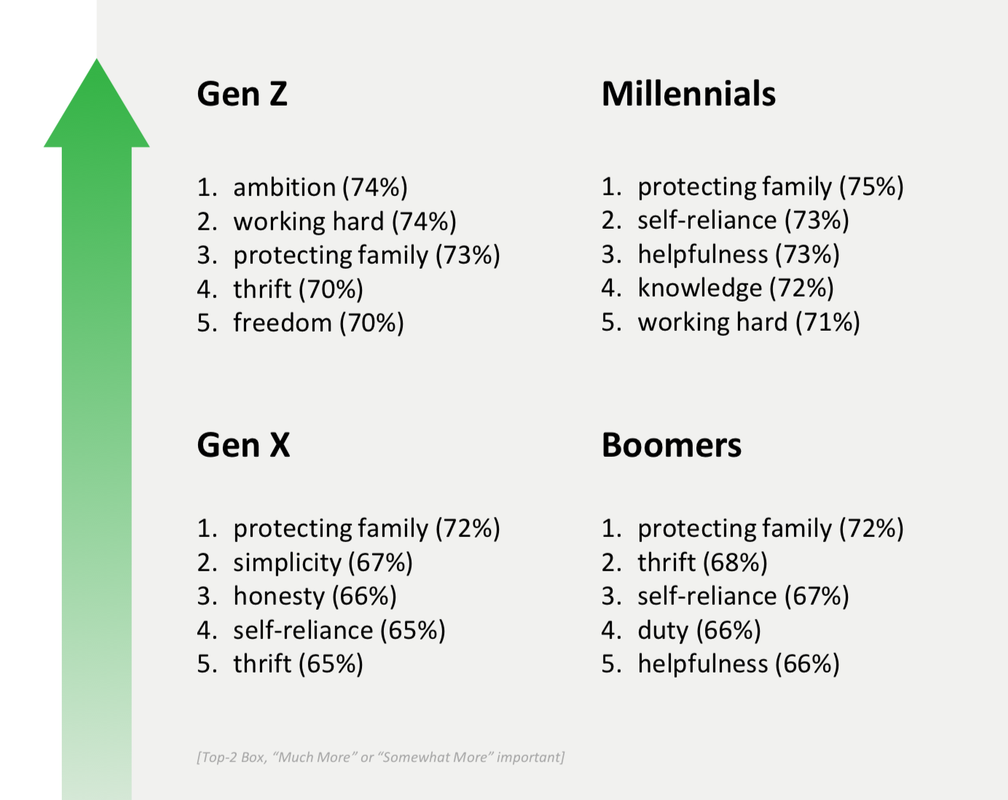 With these findings in consumer value shifts, Zeno Group recommends the followings:

A heightened need for stakeholder listening. Brands and companies need to be sure their communications and actions are aligned with the control and empowerment their stakeholders seek.
A premium on problem-solving and community support. The public will want employers and brands to act in ways that demonstrate they are on their side and will be wary of overt branding and promotion.
A greater sensitivity toward economic pressures. The public will expect companies and brands to conduct themselves with an appreciation of this new economic reality.
A return to simple, classic pleasures. Depending on how long the economy's slide lasts, and how long its recovery takes, values such as thrift and simplicity may become more central to our lives.
HOW CONSUMERS PERCEIVE BRANDS DURING THE PANDEMIC
Another survey of 800 Americans by Global Strategy Group finds that "Americans are focused squarely on the safety, health and well-being of their family, friends, communities and the country at large, while expecting corporations to do the same."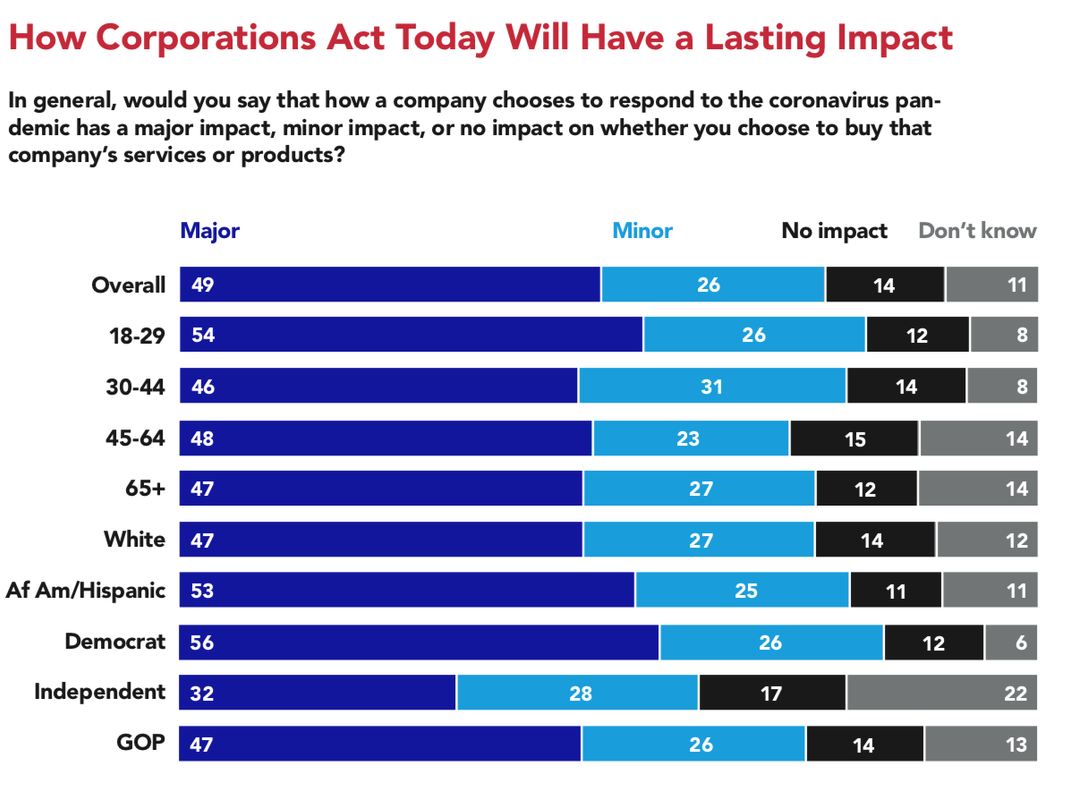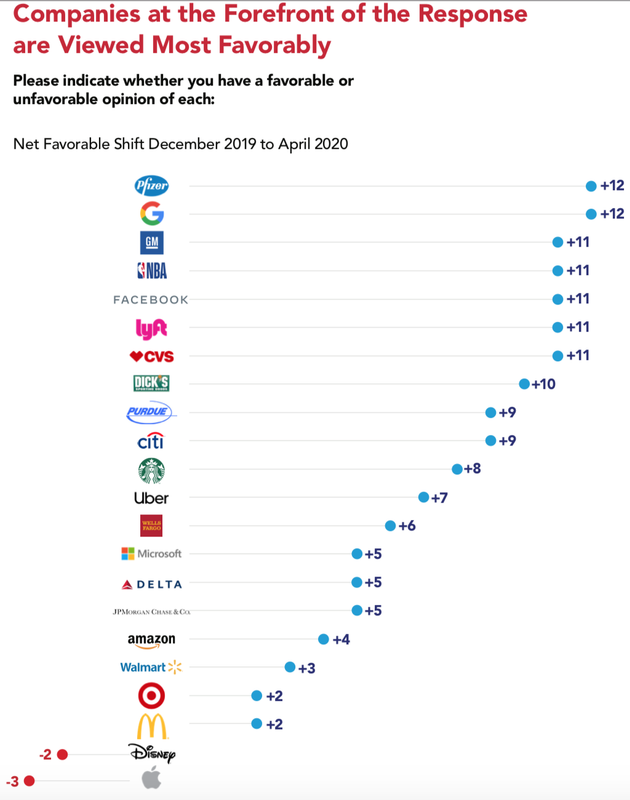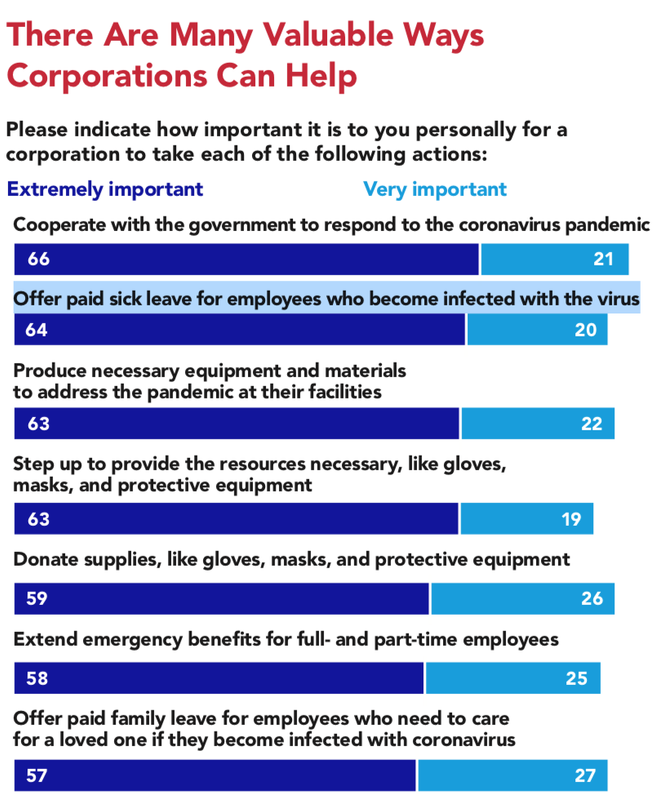 Why Brands Should Care About Consumer Values
1. REVENUE AND BUSINESS RESULTS
2. EMPOWERED CONSUMERS
In summary, the power of values-driven consumers is stronger than ever and will likely only be stronger as younger generations, who are more likely to make decisions based on values (see statistics in the previous section), are making up the majority of U.S. consumers with millennials overtaking boomers as America's largest generation. This suggests that the future U.S. consumers will be more values-driven than ever.